Get Your Hands on the NEWEST Way to GROW ANYTHING ANYWHERE with the Amazing Vertical Growing Tower That Creates Produce or Herbs in Plain Sight or with Stealth in Just Minutes…IN 16" of space!
NOT INTENDED FOR GROWING ILLEGAL SUBSTANCES

Developed by a retired Air Force Scientist who used to design military weapons, it was intended for deployed troops who had no electricity to power the expensive, complicated pumps and equipment and wanted fresh produce without having to learn anything about agriculture.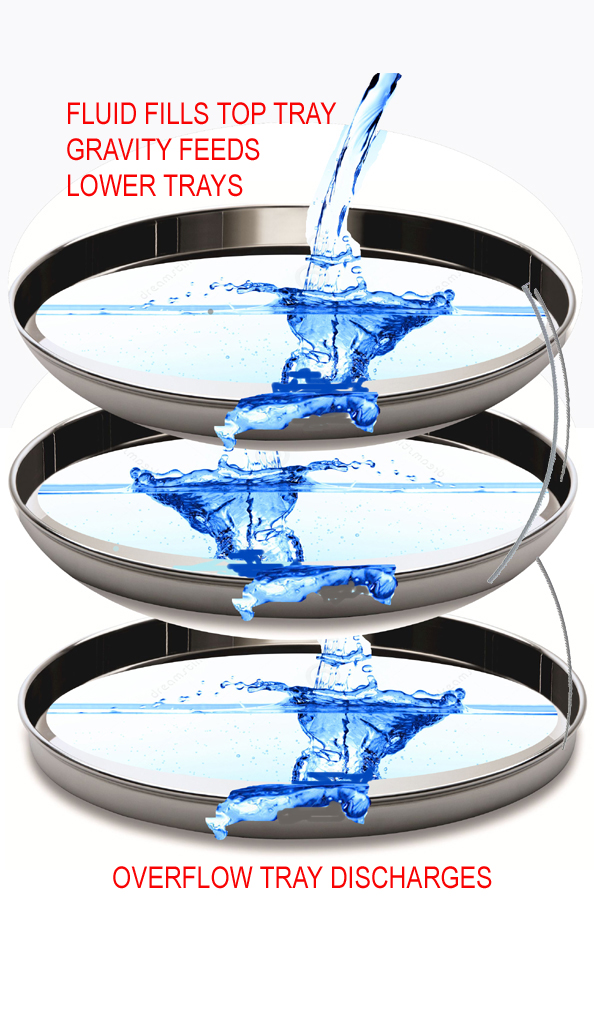 Simple 40 minute put together requires no tech skills (you don't even need any tools) and it is completely self-contained – just add a little water once a day and the built in EZ-SYPHON technology nurtures all the seeds or plants for you AUTOMATICALLY.


Using a principle of Physics Fluid Dynamics from the 1700's, built-in tubing does it all for you every minute of every day.

Just sit back and let it do all the work – turning out cost-saving food you would otherwise have to pay for.

Growing trays on every level of your GROW ANYTHING ANYWHERE TOWER produce for you 24-hours a day – and you can even reuse the water and nutrient so there is nothing else to do but sit back and let it cut your food budget instead of buying.
Everything is included to let your Tower grow ANYTHING ANYWHERE automatically for you making you immediately expert in Urban Agriculture.
YOU GET IT ALL!
· Your Tower structure
· 3 Growth Trays ready to start growing for you
· The EZ-SYPHON system for each tray level
· All the unique growing mediums for each Growth Tray
· Complete step-by-step instructions
· Internet videos showing you exactly what to do
· Tips on using seeds instead of plants for even more saving
· What you grow is100% customizable so you can decide what you want to grow
· Nothing to wear out or need replacement
Disclaimer

The information contained in this presentation and product is for education purposes only. This is information designed to help you understand the specific information covered. It is not an attempt to render tax, legal, or business advice on making a profit. This is not a business opportunity. How you use the information is entirely up to you. While every effort has been made to accurately represent the information and insights, any claims made or examples given, although believed to be accurate, should not be relied on in any way in making a decision whether or not to purchase.

Your results may vary, and will be based on your individual capacity, experience, expertise, and level of desire. There are no guarantees concerning the level of success you may experience. Materials in our product and our website may contain information that includes or is based upon forward-looking statements The use of our information and products should be based on your own due diligence and you agree that our company is not liable for any success or failure that is directly or indirectly related to the purchase and use.